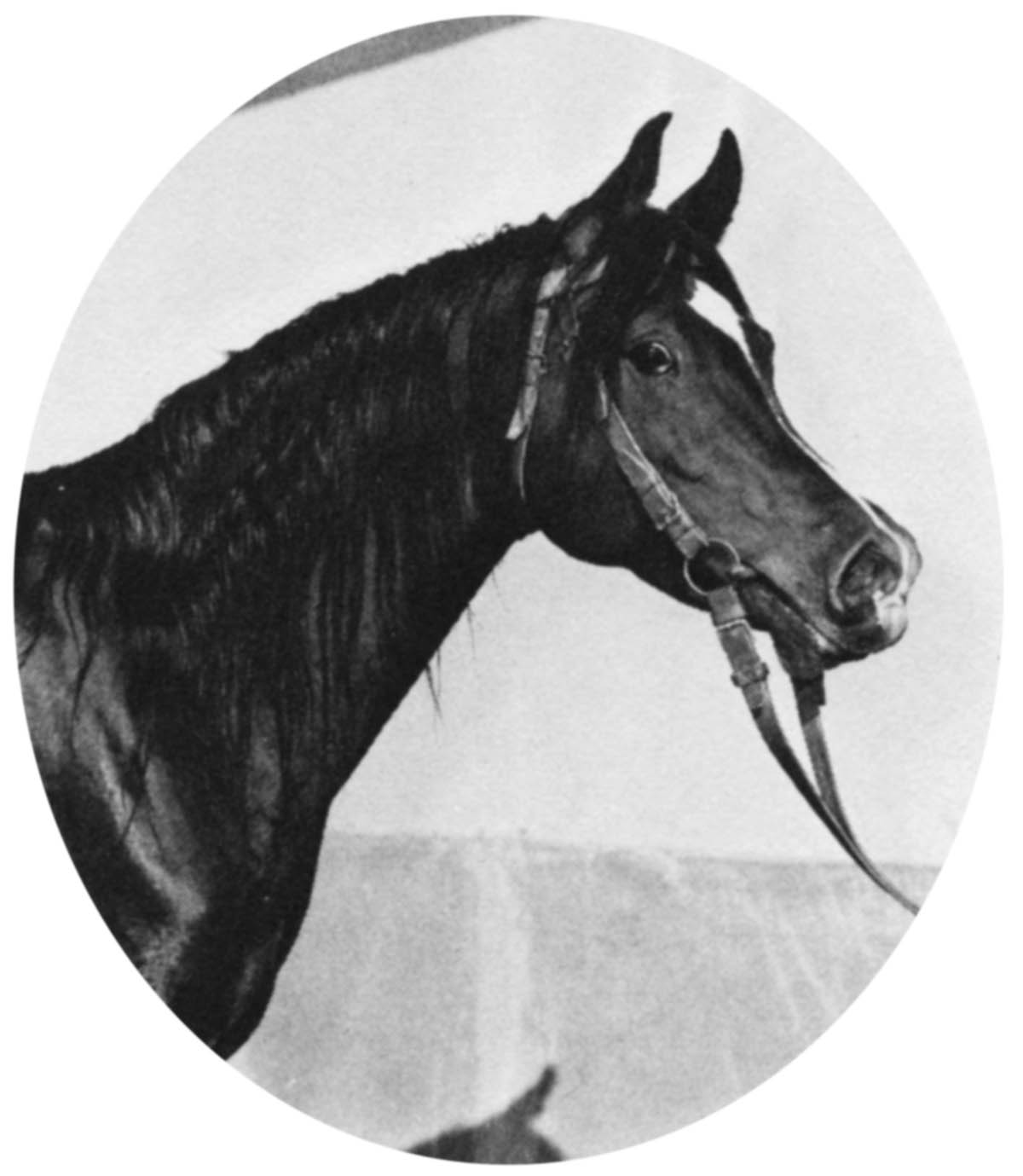 Every nation and culture has its enduring icons of perfection. We recall the great Rolls Royces of England, the magnificent Maybachs of Germany and there could be no Italy without Ferrari. In music, the French gave us the penetrating soulful voice of Edith Piaff.
But what about perfection that is born, blooms in youth, and then is suddenly terminated tragically it is youth? In American culture the great actor James Dean comes to mind. He was a magnificent young actor who created an unforgettable image in appearance, body language, and intensity. He died tragically in a car accident and we are only left with a handful of his films to remember him by yet his image has become larger than life and enduring in America.


Another example comes to mind, the incomparable Egyptian Arabian stallion El Araby, an Egyptian born national treasure. How I wish I could have had the opportunity to see him in person. I first became excited about him from Judi Forbis's excellent photos and her comments to me about him. El Araby was an almost indescribable symbol of perfection in an Arabian stallion. Like James Dean, El Araby died young in an accident. Suddenly he was gone, taken swiftly at age seven just has his career of promise began, leaving only 5 foals.


What created El Araby? He was born in 1962, ten years after the revolution in Egypt that was swiftly reshaping everything. El Araby was a son of legendary Morafic and his dam was the Inshass-bred Hafiza, also renowned for her son Ibn Hafiza (x Sameh), a great broodmare sire. El Araby was of the Abayyan Om Jurays strain. He had only one line to the great Nazeer yet El Araby had 19 lines to Ali Pasha Sherif's famous Saklawi I, the sire line of Nazeer, and the most successful of all Egyptian sire lines in today's Arabian horses. El Araby traced 4 times close up to Ibn Rabdan, the great progenitor of quality in Egypt, and he was 3 times close up to the incomparable Bint Radia, the perfection of Saqlawi descending from the original Abbas Pasha line of Ghazieh. Somehow all of this came together in one truly spectacular Arabian stallion, a shimmering mahogany bay, with the elegance of Morafic, the size and scope of Hafiza and the essence of centuries of treasures in Arabian horse lineage, all at once unlocked in an immortal icon of perfection.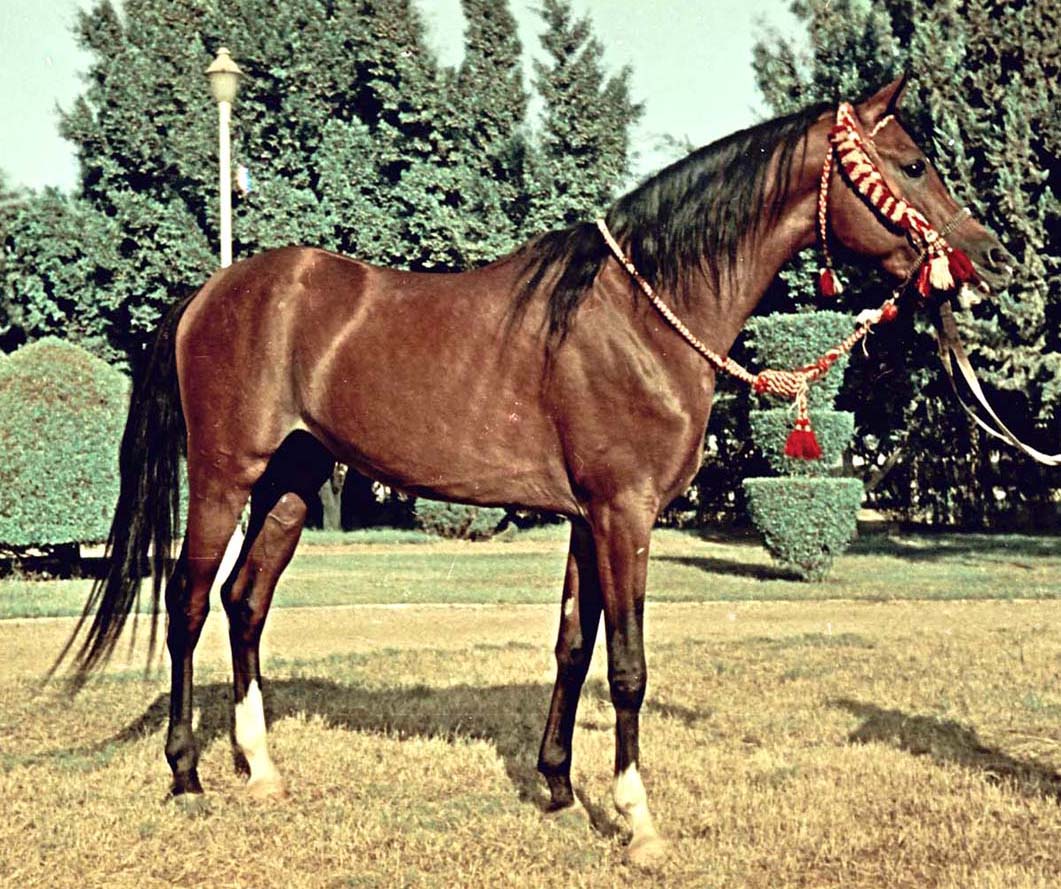 Perhaps it is best to hear about El Araby from two Arabian breeders who saw him in person and these breeders are of experienced eyes, both having bred Arabians for over 50 years each: Fernando Saenz of Chile, and Judi Forbis of the U.S.


Fernando saw El Araby upon his visit to the EAO in 1966 when El Araby was only 4 years old and had not yet been put to stud. He writes:
"El Araby was one of the most impressive Arabian stallions that I have ever seen alive. It was on my first visit to the El Zahraa in Cairo, and together with a breeder, a Cavalry Colonel, my late friend Pashá Hussein Khairy, who took me to visit the EAO. After seeing the mares and foals, came the stallions, and among the ones they showed at the end, appears a tall bay floating in the air...wow! Although I am fond of greys, this bay was something....breathtaking...absolutely...and a head really unique, perfect size neck, an impressive eye, (with no make ups), and the way he stood...watching over everybody...and then I asked my friend who was this magic-horse? Ah! he said: this is EL ARABY, the best son of MORAFIC and he was one of the reasons why Morafic was sold to Mr. Douglas Marshall in the US. But El ARABY was not for sale at all. Although Douglas Marshall told me some years after that he had asked many times if El Araby was for sale. Not many people know that the life of El Araby at El Zahraa was a very short one, for he was killed by a bus at the outsides of El Zahraa, they said he got loose. I have seen El Araby in very few pedigrees, and the destiny is cruel sometimes. If Douglas Marshall would have taken him to the USA, can you imagine what influence would have he made in the breed?"


Judi and Don Forbis were very familiar with El Araby having lived in Egypt and the Middle East during his lifetime and beyond. Judi writes this about El Araby:
"The first time I saw El Araby I was stunned. He was to me the most exotic stallion that I'd ever seen at the EAO - or anywhere else, for that matter. His sire, Morafic, was breathtaking, but El Araby was more complete.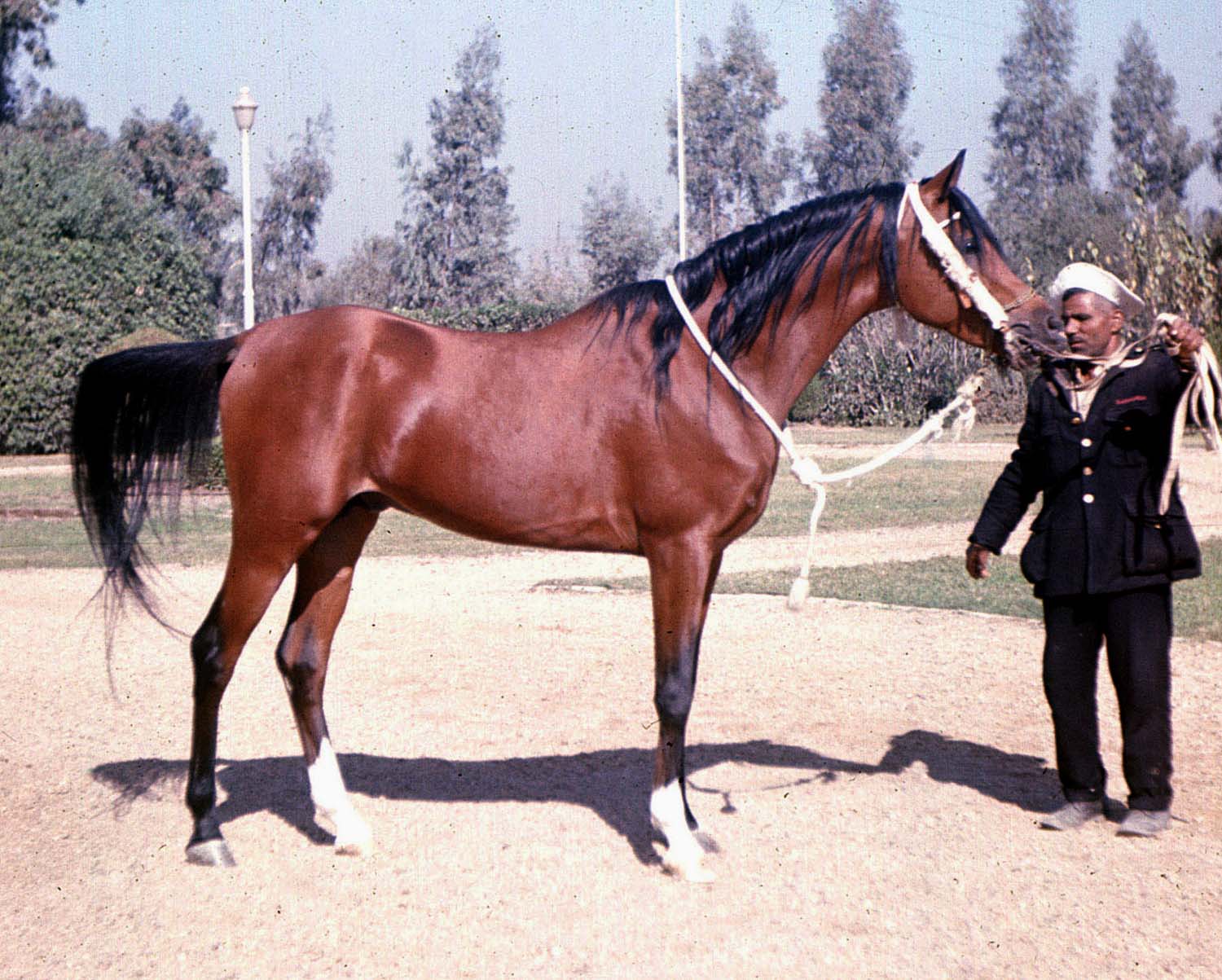 He was very tall, elegant, and extremely refined, with a most classic head and marvelous expression. He wore a shimmering bay coat and moved with style and grace. He might well have posed for a DeDreux painting. I could see the Morafic influence in the deep shoulder and high wither. His dam, Hafiza, was a rather plain big bay broodmare of unique pedigree who let Morafic shine through in that unique mating. El Araby truly was unique and there has not been another one bred at the EAO that could come close to his beauty and quality, nor have I seen any straight Egyptian stallion, or any other stallion, quite like him.


One day while we were at the EAO the staff decided to turn El Araby and Alaa El Din together in a very large paddock adjoining the stallion barn. I don't remember the reason, but I couldn't believe they would turn two stallions together like that. However, the two just ran around, free as birds, and the difference in movement was overwhelming. El Araby was dynamic and free in his gaits, Alaa El Din appeared stiff by comparison. I will never forget that day as long as I live!


Sadly, later El Araby got loose, ran down the entrance road into the main street and got hit by a bus - and died. He bred only a few mares, and certainly not the best that he should have had. But he was young, and apparently the management figured there was time. Needless to say, a gate was installed shortly thereafter and it exists today at the entrance to El Zahraa."


Like the analogy to actor James Dean, El Araby's life full of promise was caught short in a tragic accident and all we are left with are a handful of pictures, memories and just 5 foals from this magnificent young stallion. Because El Araby did not live long enough to have been bred to some of the finest producers, we cannot realistically evaluate his legacy as a sire. Nonetheless, all 5 of his get were admired and used for breeding. El Araby seemed to pass on his superior free movement in good measure.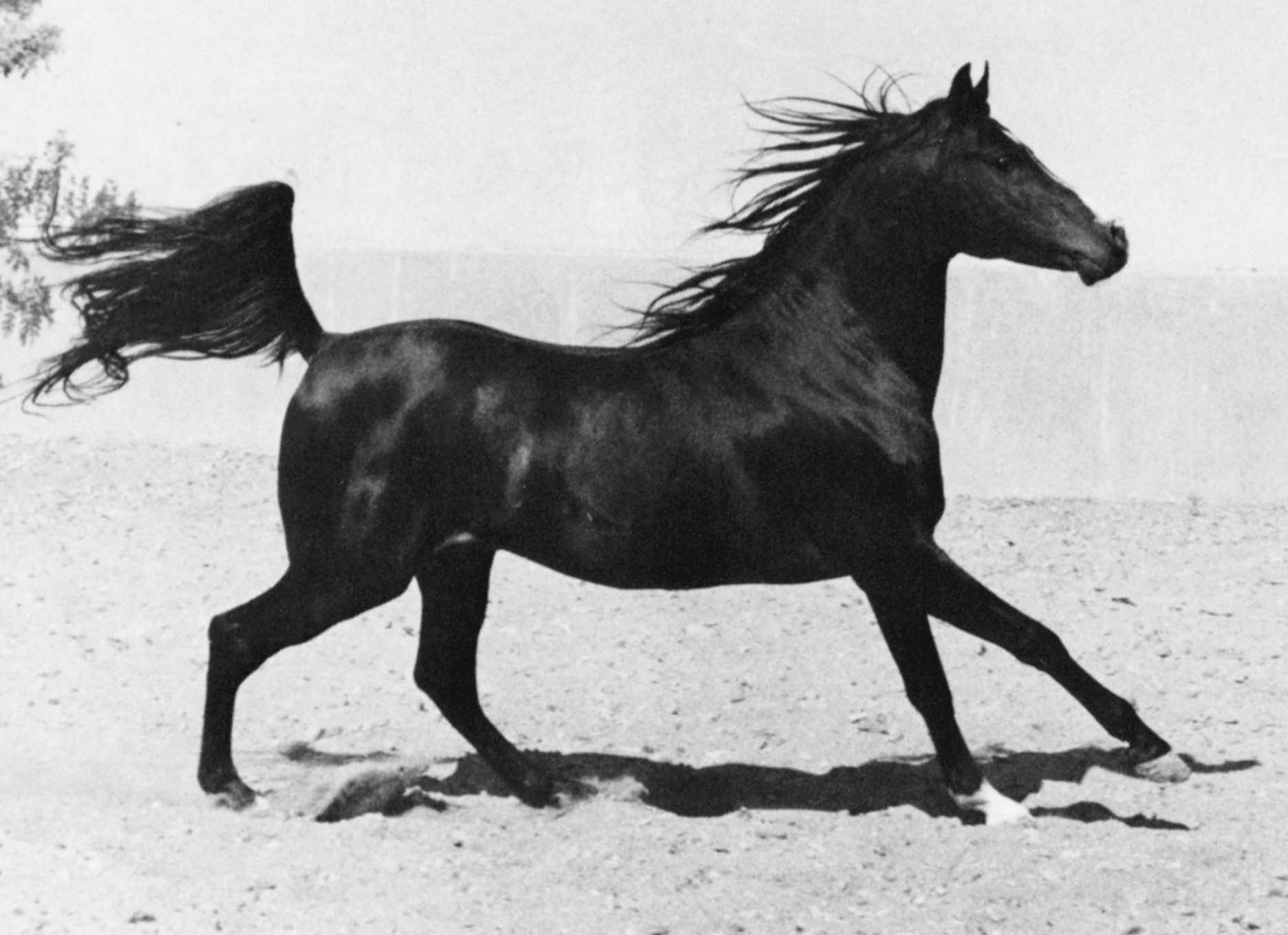 El Araby's first born was the stallion Emad whose dam Ebeda was 100% Inshass and a significant outcross to most of the EAO mares while Emad's dam line traced to the celebrated Radia, descending from the original Abbas Pasha Saqlawi Jidran mare Ghazieh. The Radia line gave the great sires Shahloul and Hamdan as well as the Zaafarana female line, so the EAO chose to keep Emad for use at stud. Emad was a stout, more masculine type like his dam but proved to be a good sire for the EAO. From the retained 1968 born colts for future use by the EAO, Emad, with 75 get, became the second most heavily used after Mourad (102 get) and eclipsing the beautiful Akhtal (55 get). Among the most lovely of Emad's daughters was Bint Baheera (x Baheera) who became a broodmare for Ansata Arabian Stud producing the stunning Ansata Orienta (x Ansata Halim Shah) owned by renowned photographer and breeder Judith Wich.


El Araby's second foal was a bay filly named Habeebaa who arrived at Gleannloch as a youngster with her dam Bint Hanaa. In 1977 I saw and filmed Habeebaa and will never forget her deep soulful eyes. Sadly she died at age 9 but not before leaving a legacy contributing to Bentwood Farm's fame. Habeebaa's daughter AK Jaliya (x Zaghloul) produced Qatari Junor Champion filly Imperial Kaliya who herself produced winners. Imperial Kaliya's grandson Suhal al Nasser was many times a winner at the US Egyptian Event and sired winners as well.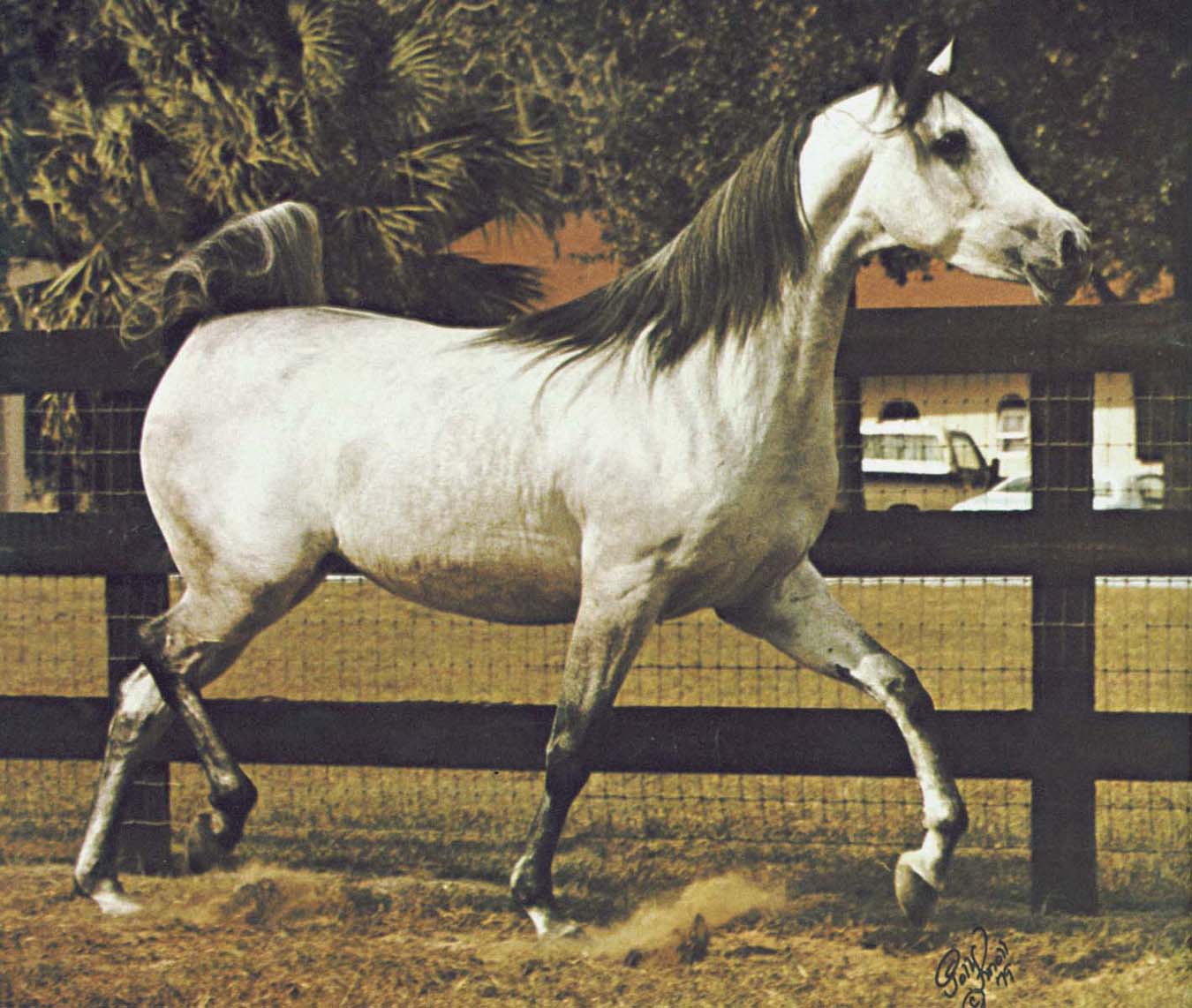 El Araby's third foal was the mare Wahida (x Rayana) a three-quarter sister to Emad. Wahida produced 7 foals at the EAO, with sons and daughters being exported to the U.S., Germany and Saudi Arabia. Wahida's daughter Shwikar (x Seef) was a spectacular mover and was among the high selling mares at the Lancer Arabians dispersal. Wahida's daughter Roba is the female line of Qatar National Champion Colt Turki Al Rayyan. Wahida's son Taymour was well used in Europe with 59 get.


El Araby's fourth foal was the stallion Masri, a handsome grey out of the Sameh daughter Hayfaa. Masri arrived in Germany as a mature stallion and was used on a diverse combination of bloodlines for a total of 57 foals.


El Araby's final foal before his death was appropriately named Bint El Arabi, from the great Albadeia broodmare El Ameera (Nazeer x Zaafarana). A chestnut like her mother, Bint El Araby displayed the incredible free-moving action associated with her sire. Bint El Araby was exported from Egypt to Germany as a two year old and like her dam line, she was prolific producing 11 foals, with sons and daughters spreading her influence in Europe as well as North America and the Arabian Gulf, producing beautiful show winners.


El Araby was only just beginning his life and the possibilities we will never know as Fernando Saenz speculates: "What if El Araby had lived a long life?" Perhaps the most important thing to remember about El Araby is what he symbolizes: the hidden treasures still to be unlocked within the pedigrees of Egyptian horses to create another spectacular gem like El Araby --- truly the Arabian essence in all its glory.