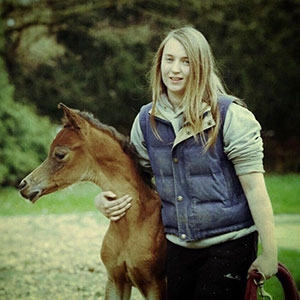 Like many, I was captivated by the Arabian horse since a young age. I was 11 years old when we were lucky enough to acquire a beautiful Piechur daughter bred by Halsdon Stud, and since then I have never looked back... I have spent every moment researching, with my head in a book or magazine, and attending all of the shows possible to take in as much as I could of this magical breed.
In 2013, I began working for Johanna Ullström, where I found my heart horse, WW Indigo (Ajman Moniscione x WW Indih by QR Marc). We have had many adventures together with much more to come.
In recent years, I have enjoyed combining my passion for the Arabian with my love of writing, photography, design and all things creative!