When we describe immortality, we often use phrases such as "to live forever" or "eternal life". *Bask++, whilst leaving our world physically, is one of the few immortals in our breed who continues to live an eternal life.


Born in 1956 to Albigowa State Stud in Poland, who quote him as "the most precious representative of the Kuhailan Haifi sire line", *Bask++ was eventually imported to the USA in 1963, where he began a fierce campaign to become a sire of significance within the arabian breed.


Sired by the great Witraz - who has his own tales of epic proportion - and out of Balalajka, an Amurath Sahib daughter, *Bask++ began his story in Poland. In the first instance he lived under the watchful eye of Roman Pankiewicz who was at the time deputy manager of Albigowa State Stud.


As a true testament to his athletic ability he raced successfully for four years before he was due to return home. By this time, Albigowa had stopped breeding arabian horses and so *Bask++ was sent to the great Janow Podlaski.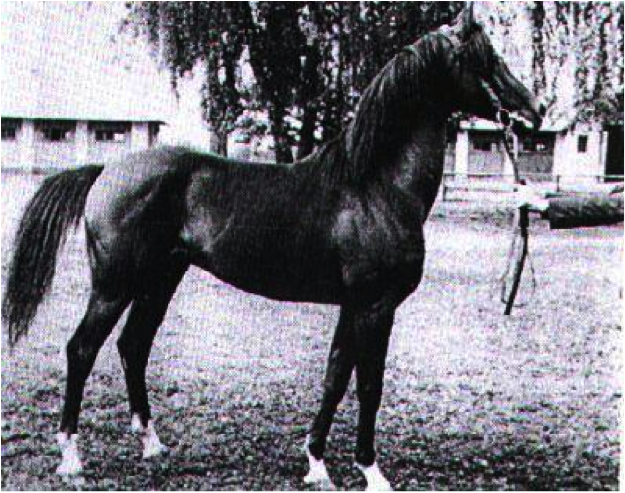 *Bask++ at Janow Podlaski



During this time, Janow had no plans to stand a son of Witraz. Thus, the decision was made - *Bask++ was scheduled to be gelded… That was until he caught Dr Eugene LaCroix's eye, who went on to purchase *Bask++ for $3,000 with the intention of making a quick turn around to a sale in Sweden. Fortunately for some, the sale fell through and so *Bask++ was heading to the States.
A horrendous journey ensued to bring *Bask++ to the U.S. Stormy conditions turned a 5 day trip into 5 weeks. Many of the horses on board the ship perished. *Bask++, through fierce determination and strength, survived the journey and stepped off the boat injured and tired, but alive.
After being given some time to regain his strength from such a terrible journey, *Bask++ was put to work in the breeding barn and re-trained from racehorse to show horse. Praised for his incredible hocks and front end animation, all were excited to see him in the ring as a Park Horse. Of course, *Bask++ did not disappoint and gained multiple Park Championships, alongside Halter and Driving.
In 1963, *Bask++'s stud fee was $500. By 1975 his stud fee was $10,000. His popularity as a sire meant he fathered over 1,000 foals, with many of them becoming U.S or Canadian National Champions.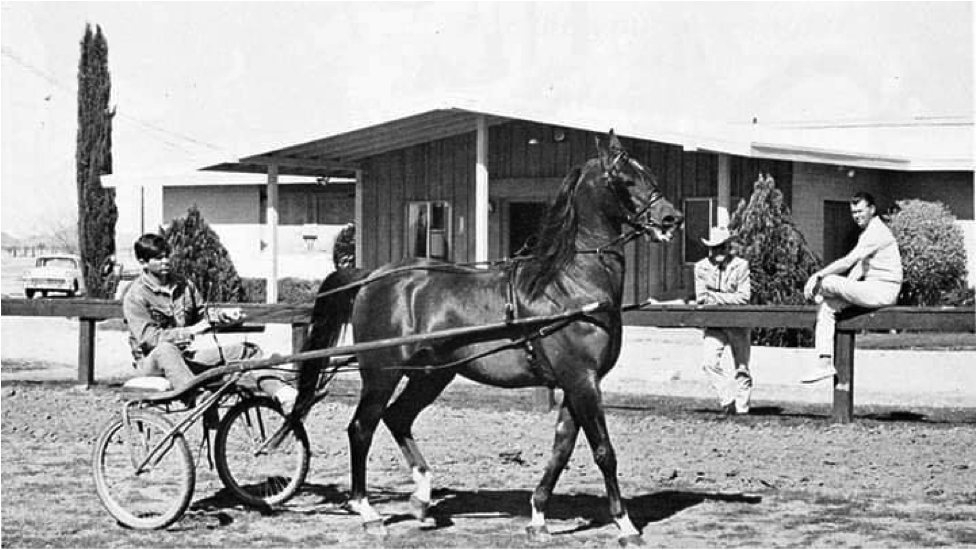 *Bask++ beginning his driving career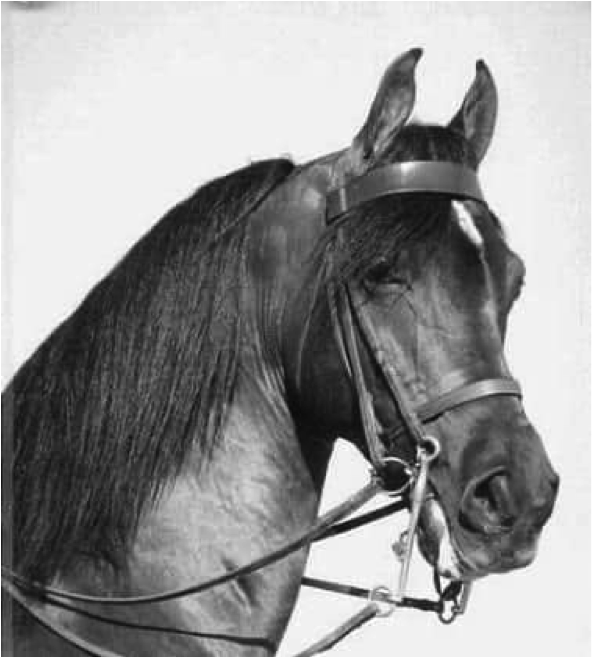 A lesser-known photo of *Bask++, prophets thumbprint visible!
We lost *Bask++ to colic in 1979 at 23 years old. But as we know, *Bask++, is immortal and his influence continues to live on through his progeny and beyond.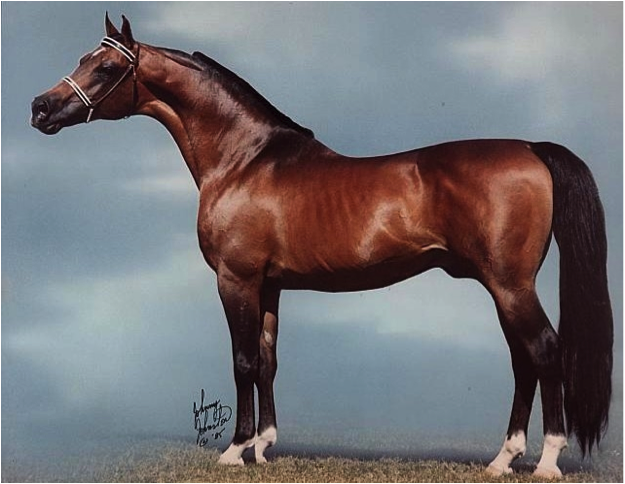 Influential direct progeny of *Bask++ include: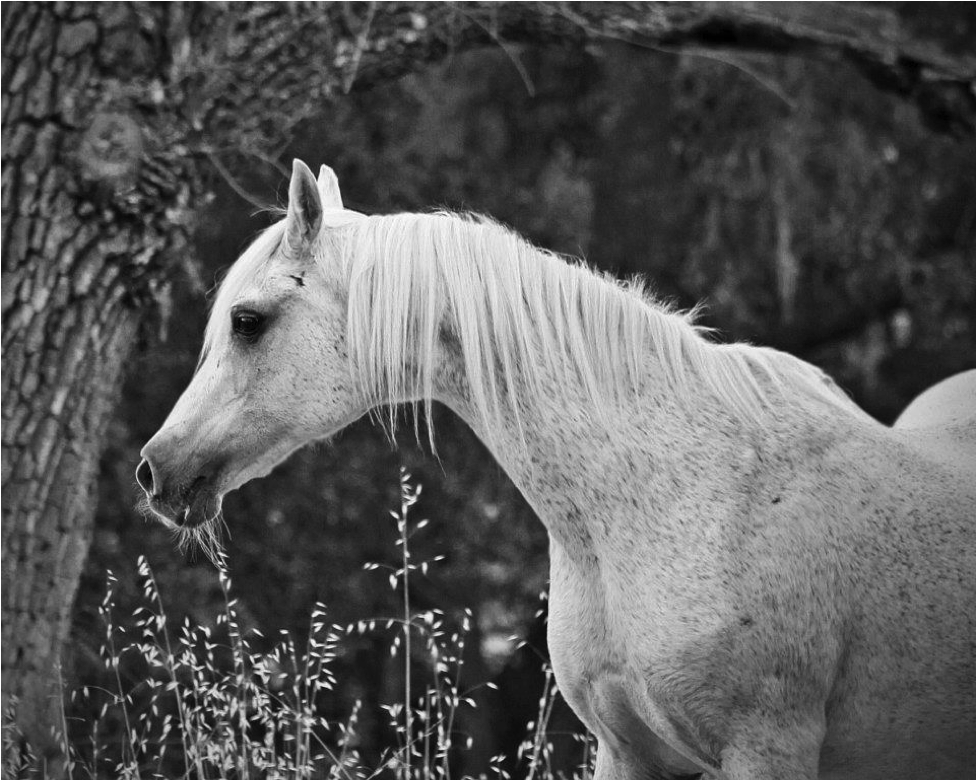 Hallelujah Bask (*Bask++ x Heritage Montoya by El Magato).
A popular and noble mare who gained 2x Reserve National Champion
as well as Champion in the Canadian Nationals and
the great Scottsdale Arabian Horse Show.
She was also a champion of people's heart and
dam of ever popular Hey Hallelujah++//.
Pictured at 32 years of age by Brandon Bessey.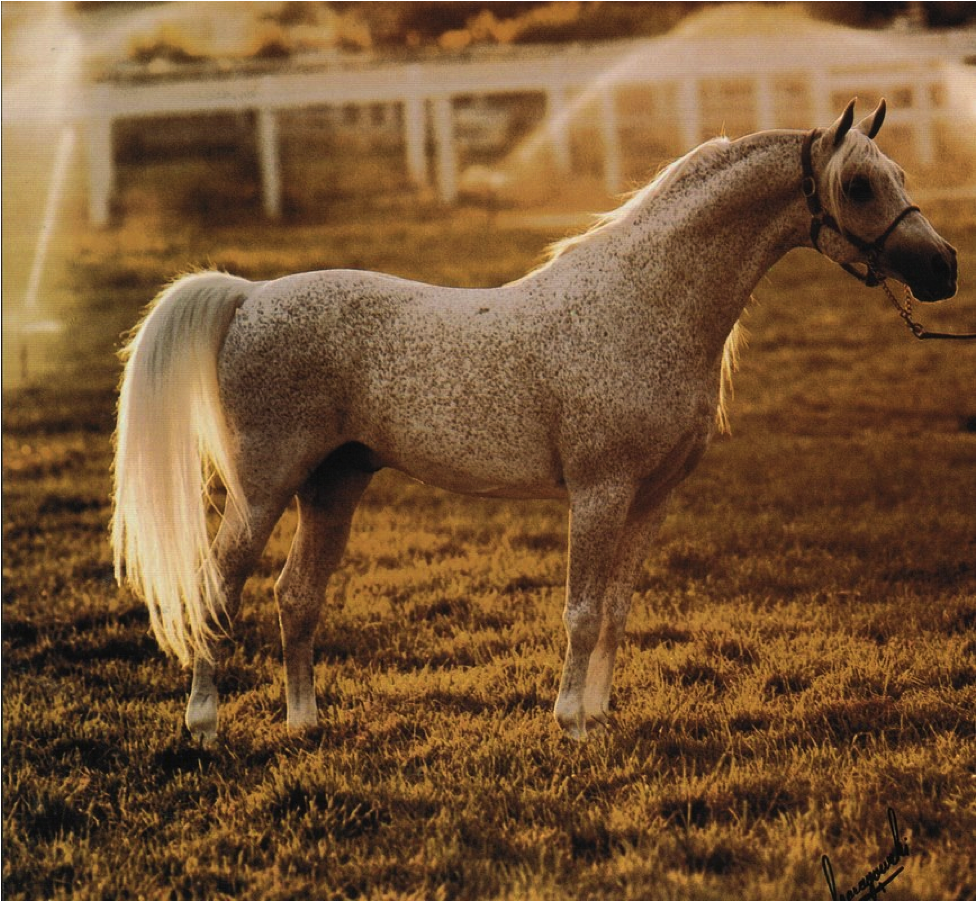 Gdansk+/ (*Bask++ x *Gdynia).
A champion stallion of breathless perfection.
Gdansk was loved by all who knew him, and for good reason!
An exquisite disposition with a gentle demand for 'all eyes on him'.
Many, when they mention their favourite of
*Bask++'s sons will tell you it is Gdansk+/!
Pictured by Jerry Sparagowski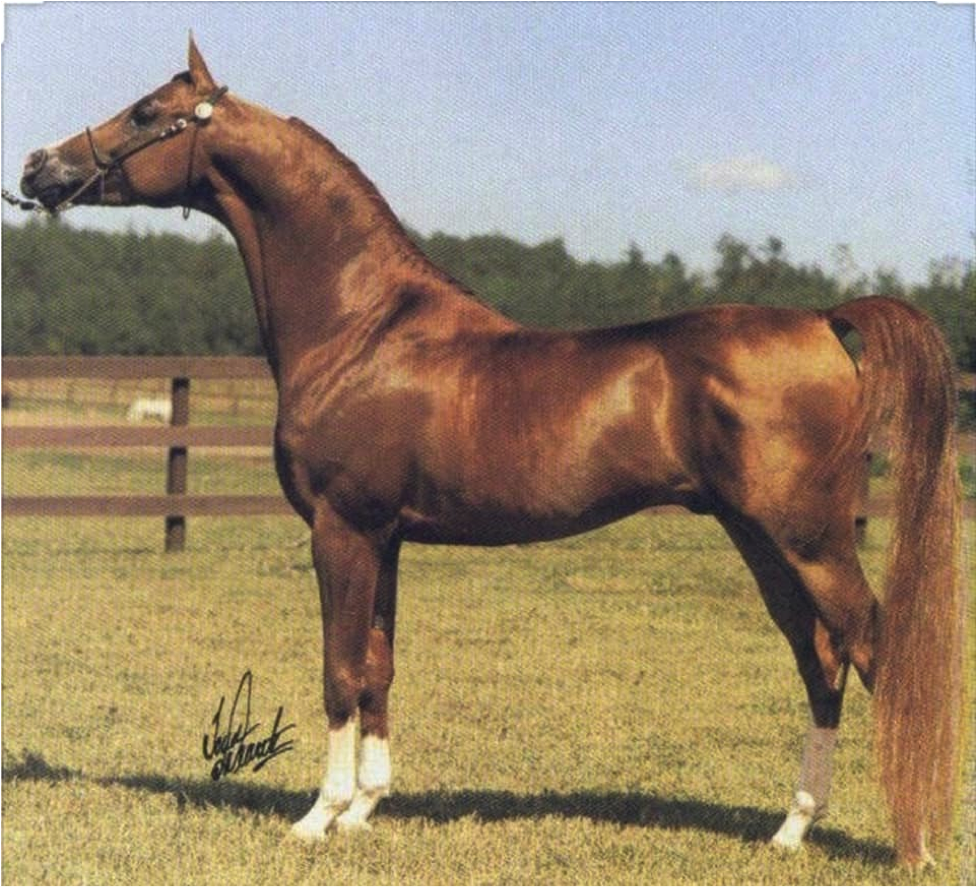 Zodiac Matador+ (*Bask++ x RO Fanciray by Rabol).
Named the all time top siring son of *Bask++,
Zodiac Mataor sired over 300 registered get,
with 146 of these becoming National Champions.
Zodiac himself was small in structure but commanded attention.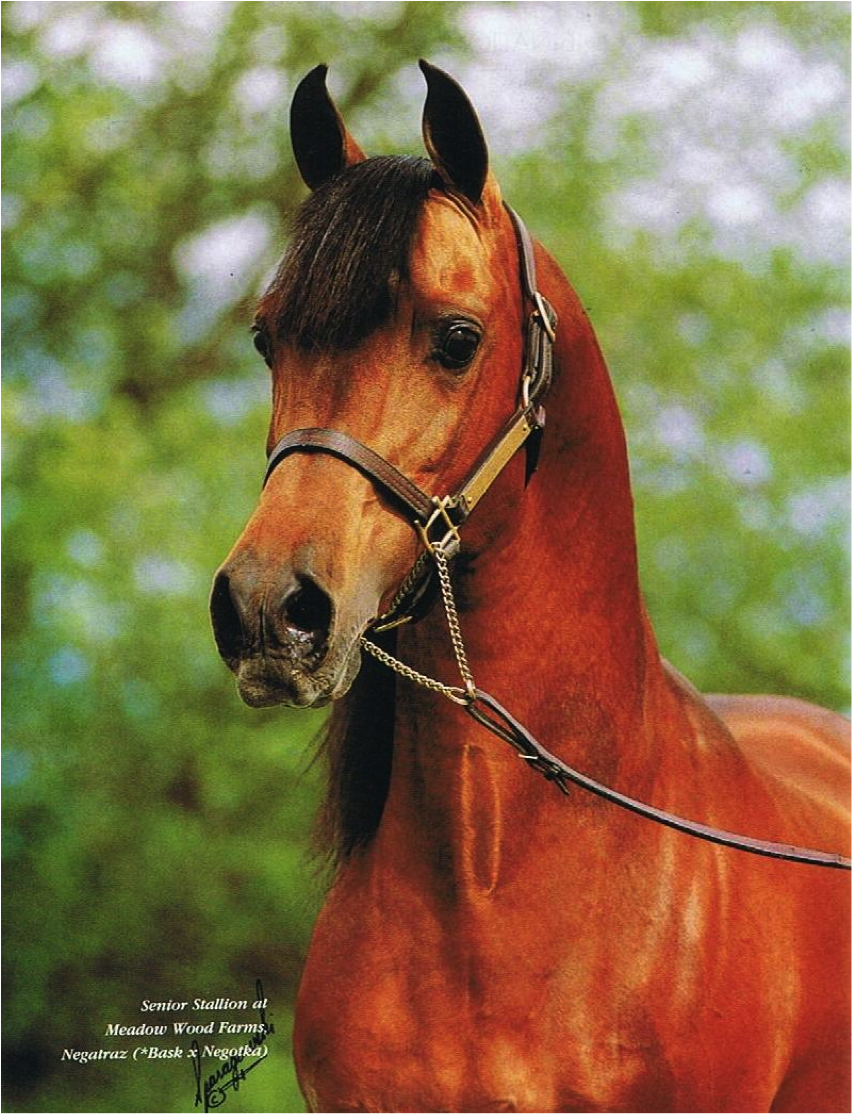 Negatraz (*Bask++ x Negotka by Negatiw).
Negatraz, like most *Bask++ sons,
sired many champions and horses of influence.
One of these horses being the great Monogramm.
Pictured by Jerry Sparagowski
He also continues to contribute to our breed to this day, notable horses carrying *Bask++ blood include: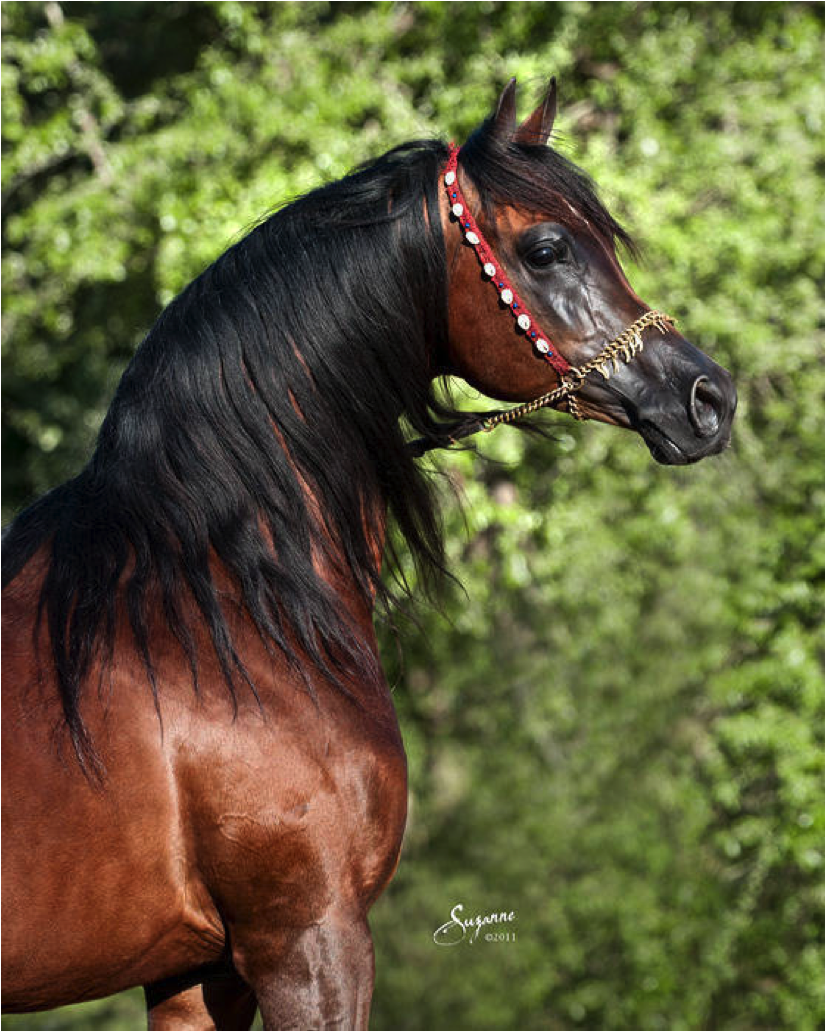 Marwan Al Shaqab (Gazal Al Shaqab x Little Liza Fame by Fame VF+).
Connected to *Bask++ through his dam, Little Liza Fame,
Marwan Al Shaqab is a horse that needs no introduction.
A name that holds prestige and creates champions on all continents,
and at 21 years old he is becoming an immortal,
just like his family before him suggests.
Pictured by Suzanne Sturgill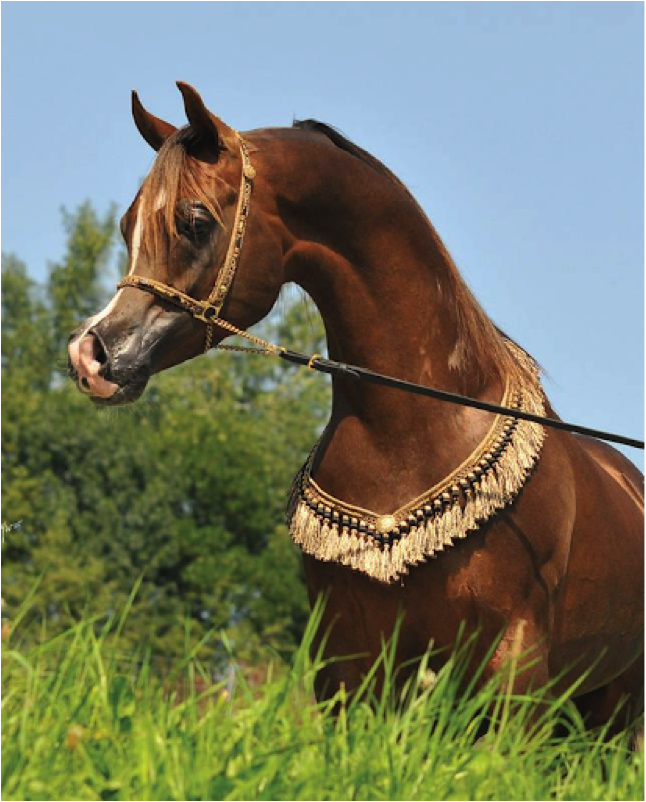 Ajman Moniscione (WH Justice x Anthea Moniscione by Padrons Ghibil).
Like Marwan, Ajman is connected to *Bask++ through his damline,
and is also a stallion in need of little introduction.
Like his sire, WH Justice, he is a producer of champions
and is a household name for all across the globe.
Pictured by Gregor Aymar



Pitonisa AS (Ever After NA x Psyches Amber Dream by Padron Psyche).
Pitonisa has created waves in the show ring since her yearling debut
and now producing promising champions for her owners, Albidayer Stud.
She is carrying the blood of *Bask++ through her great granddam, Mi Fire Dream.
Pictured by Kelly Campbell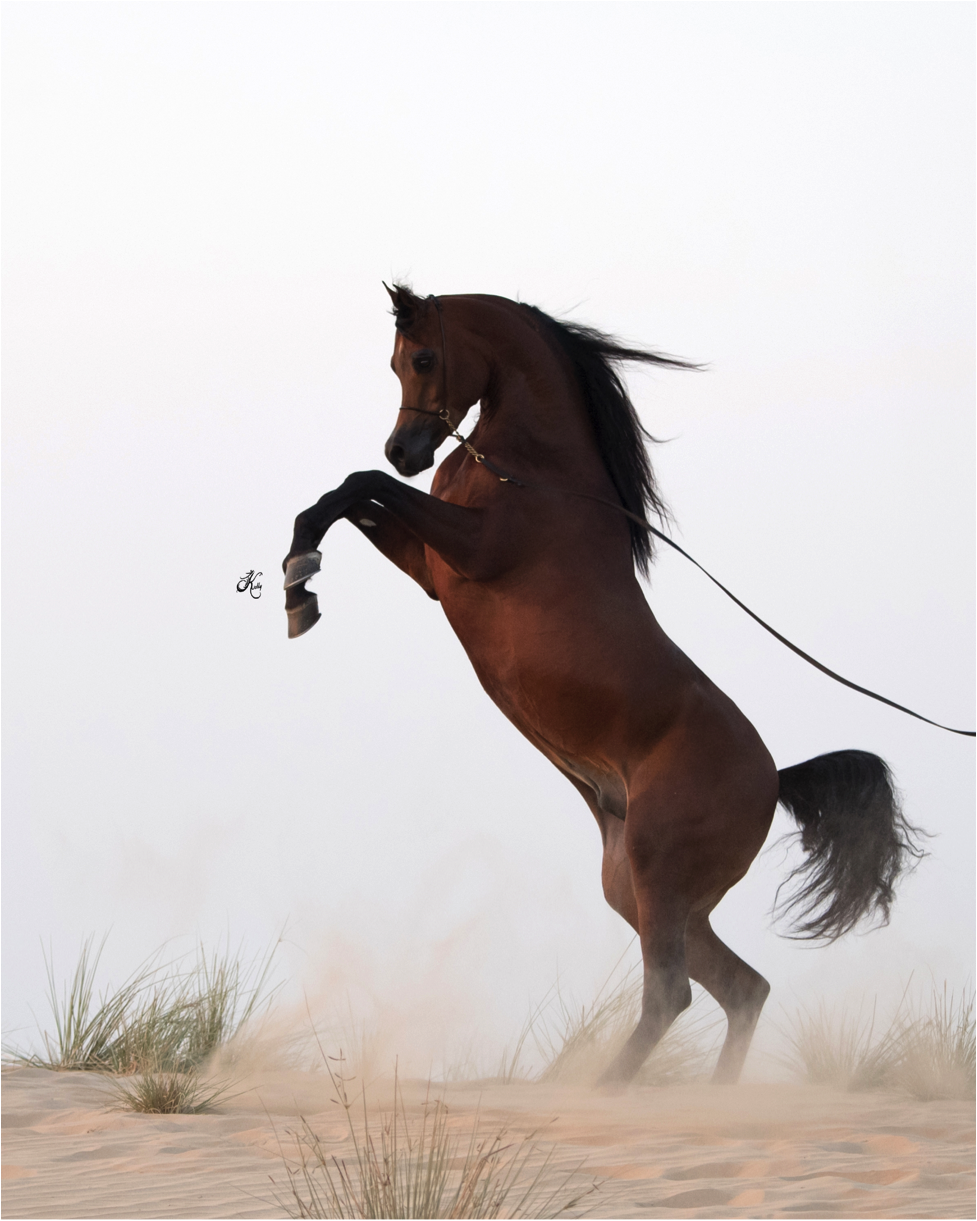 FA El Rasheem (FA El Shawan x Virtuosa MLR by Versace)
Owned by Dubai Arabian Stud, Rasheem is often one
of the highlights of those who visit the stud.
Filled with fire and strength, he is as captivating as his ancestor, *Bask++.
Pictured by Kelly Campbell.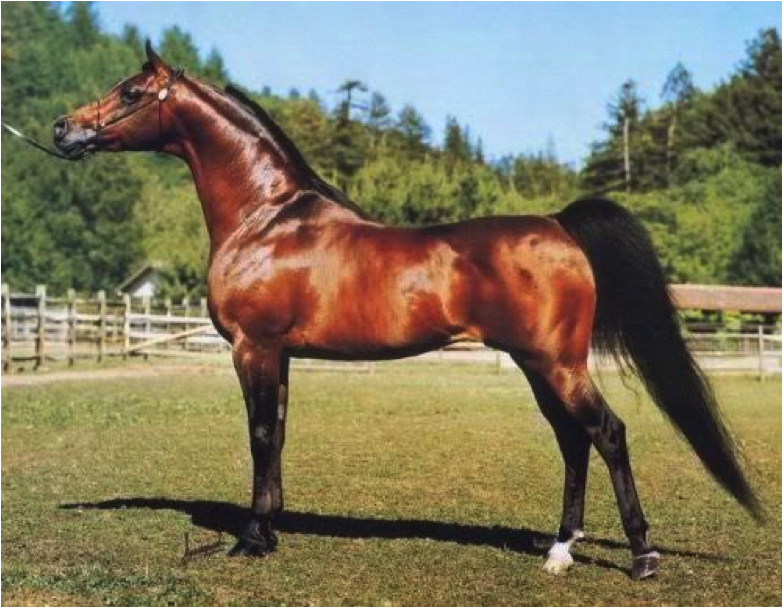 Bey Shah+ (Bay El Bey x Star of Ofir by *Bask++).
Like *Bask++, Bey Shah is another we can consider to be immortal.
He sired over 900 registered foals, countless champions and
was himself U.S National and Scottsdale reserve champion.
Bey Shah+'s influence can be found in many horses today,
which wouldn't have been possible without the cross of *Bask++.
Pictured by Jerry Sparagowski
*Bask++ truly left his mark on the world with all he produced, as well as proving himself in the show ring. Some of his results include:
1964 Scottsdale Champion Stallion
1964 Scottsdale Champion Park
1964 US National Champion Stallion
1965 US National Champion Park
1966 Scottsdale Champion Park
1967 US National Reserve Champion Formal Driving
1967 US National Reserve Champion Formal Combination


He is one of only a handful of arabian stallions to this day that have been able to win a National Championship in both halter and performance.
We thank Dr Eugene LaCroix's eagle eye at spotting *Bask++ in Poland. Can you imagine how different our breed would be now without the influence of *Bask++ and his progeny?
Fate definitely played its part here!