When we describe immortality, we often use phrases such as "to live forever" or "eternal life". Bey Shah+, whilst leaving our world physically, is one of a few immortals in our breed who continues to live an eternal life.


Born in 1976, known as "Mr Perfection" to all those in his presence, Bey Shah+ was bred by Lester and Jennie Walton. Sired by Bay El Bey++ and out of *Bask++ daughter, Star of Ofir. Bey Shah+ himself sired countless champions, which all represent the kind of quality that Bey Shah+ was, and forever will be.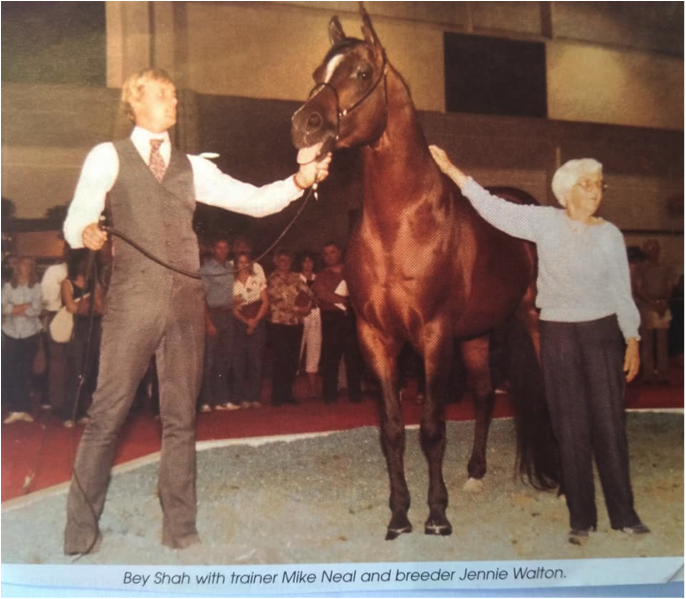 Bey Shah+'s Sire, Bay El Bey++ was a 1969 Bay-Abi son out of Bad Afas daughter, Naganka. He was bred by Sheila Varian at Varian Arabians and held an incredible show record which earned him the Legion of Merit (++.) He was the ultimate athlete and an incredible game changer for the breed. He sired a total of 441 registered foals, 96 of those were champions and a further 34 winning National titles. Included in these numbers is his son, Bey Shah+.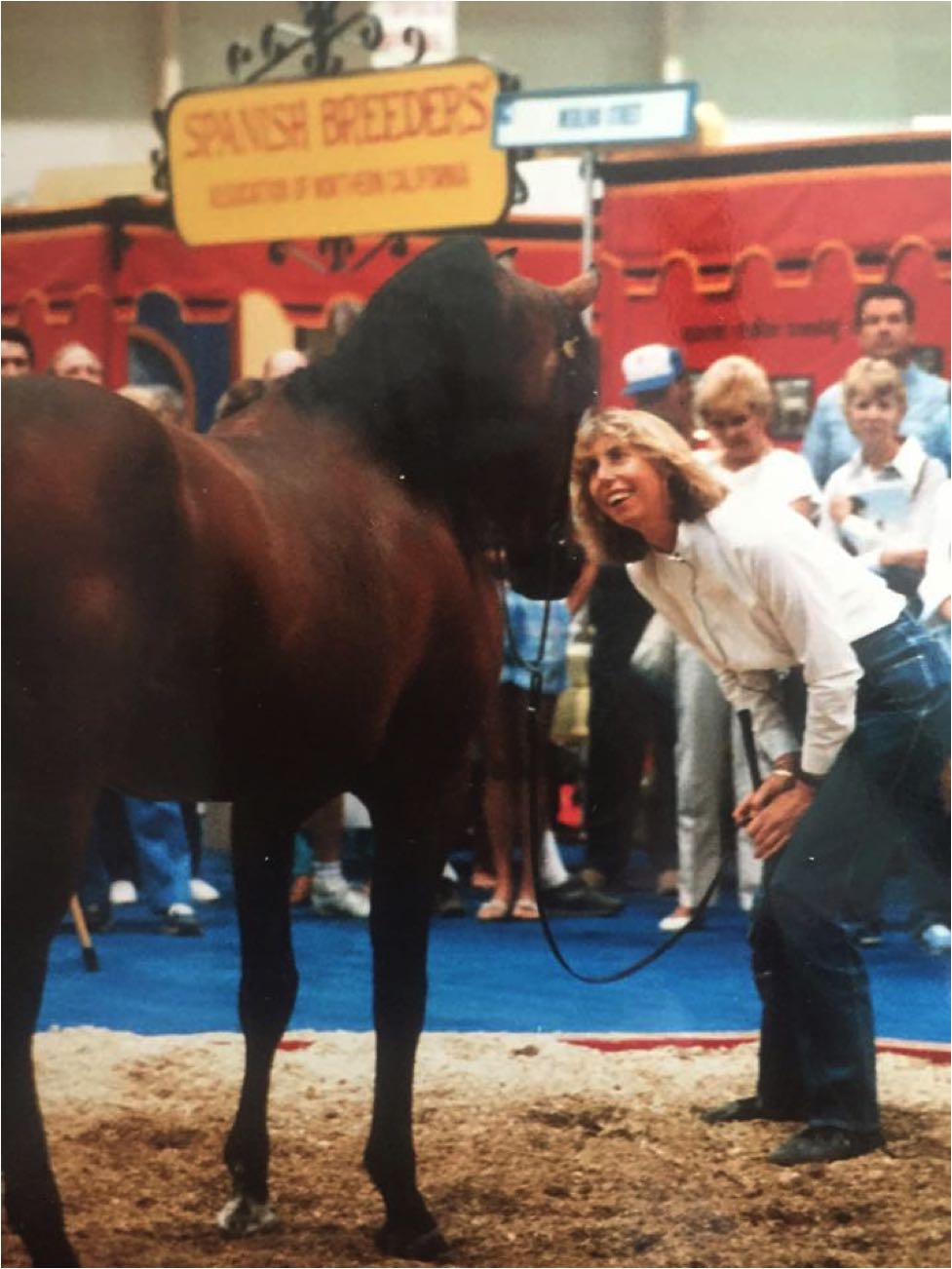 Bay El Bey++ pictured with breeder Sheila Varian in the early 80s.
Photographed by Marla Jackson



His dam, Star of Ofir was a 1970 *Bask daughter, out of Llana (Ga'zi x Zaryn by Faryn), and the story of how she was bred to Bay El Bey is an unusual one! Whilst Lester and Jennie Walter were transporting Star of Ofir to breeders in California, they found themselves lost and pulled into the drive of the legendary Sheila Varian to ask for directions. Sheila, of whom has an undeniable reputation as one of the most incredible horse women we could have ever been blessed with within our breed, was kind enough to invite the Walton's to view her stallions.They took a single look at Bay El Bey and quickly changed their minds! The result of this pairing was of course the incredible Bey Shah+.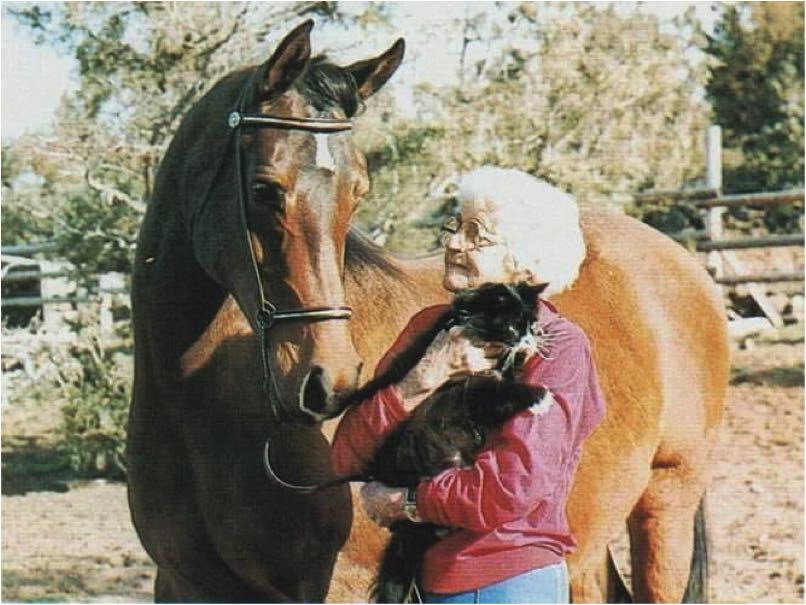 Star of Ofir with Bey Shah+'s breeder, Mrs Jennie Walton.
Photographed by Jerry Sindt.
Bey Shah+ carried an overflowing amount of charisma and pride. He was tall, bold and made an entrance wherever he went. Shows and presentations had all eyes on him - captivating the audience with an undeniable presence. He conquered both halter and liberty classes, often with the capability to leave those watching breathless, using his pizazz and play to command attention.
He gained a Legion of Honor (+) after his success in the show ring, some of these results included:
1981 Canadian National Top 10
1980 US Reserve National Champion Stallion
1980 Pacific Slope Champion Stallion
1980 Scottsdale Reserve Champion Stallion
1979 Scottsdale Reserve Champion Stallion
1979 Pacific Slope Champion Stallion
1979 Canadian National Top 10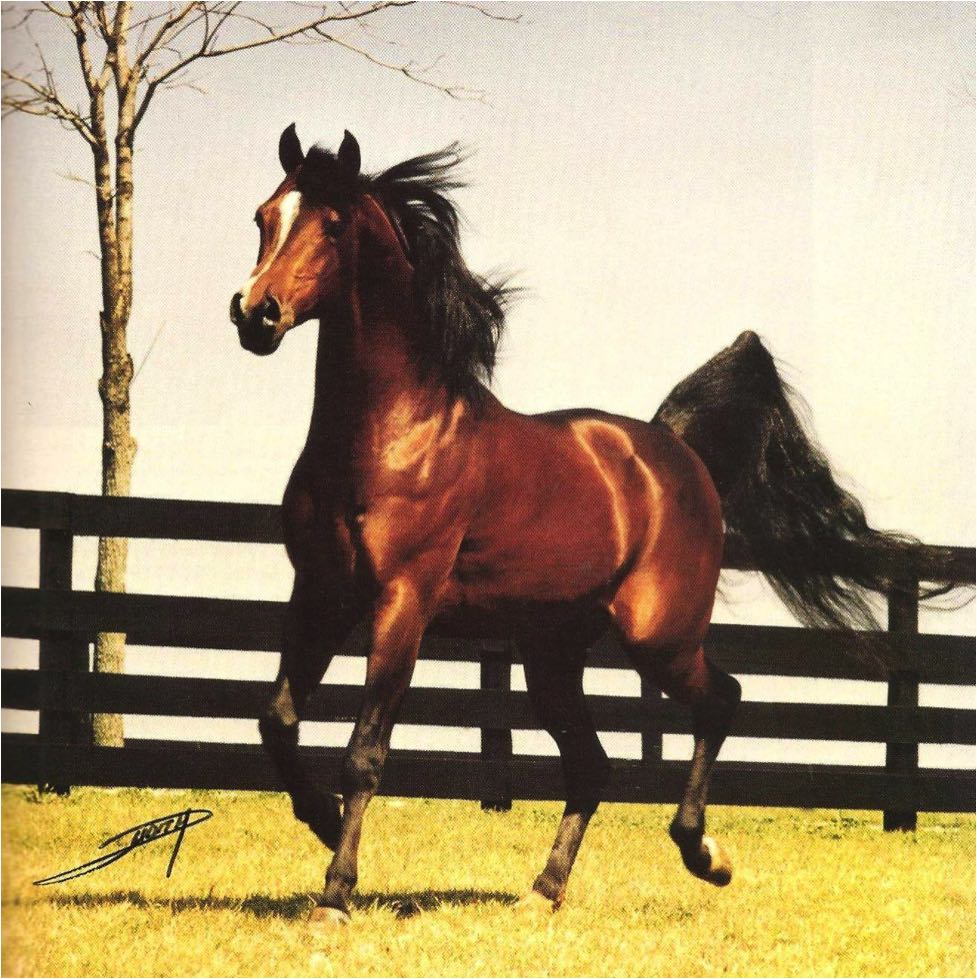 Bey Shah+ by Judith Wagner.





As a champion himself and one of the all time leading sires of champions in halter and with a few in performance, it is clear to see what made Bey Shah+ such a popular sire of his time. Continuing to stamp his descendants, and even having the opportunity, thanks to our modern breeding practices, to continue to sire extremely special foals over 20 years after his death. His progeny and descendants are often described as intelligent, versatile and reliable, but not without inheriting the beauty of their influence, Bey Shah+.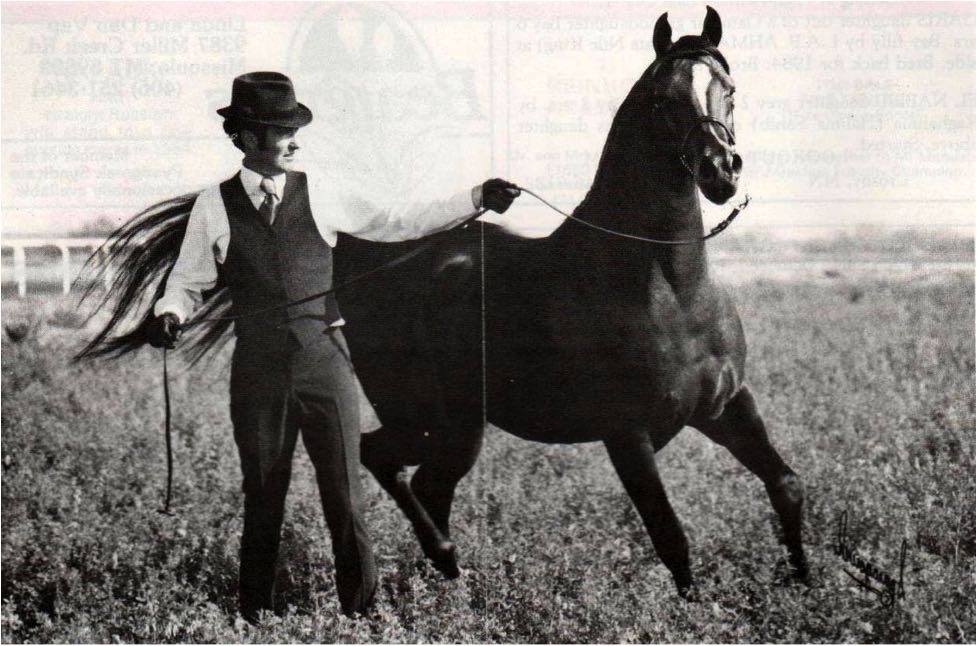 Mr Sterling White and Bey Shah+,
pictured by Jerry Sparagowski.
Influential direct progeny of Bey Shah+ include: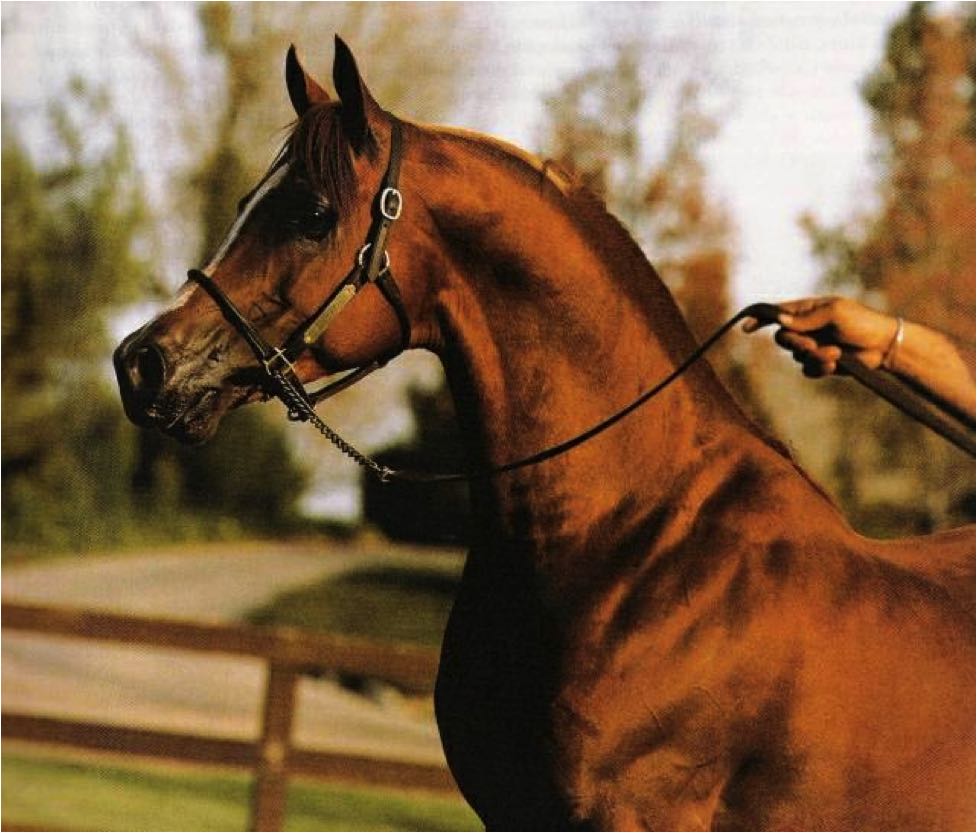 Shah Azim (Bey Shah+ x Juda by *Bask++).
This 1984 stallion had multiple Regional wins in Western Pleasure
and sired over 200 registered foals of his own.
He is known for siring sweet dispositions with 'tent horse' personalities!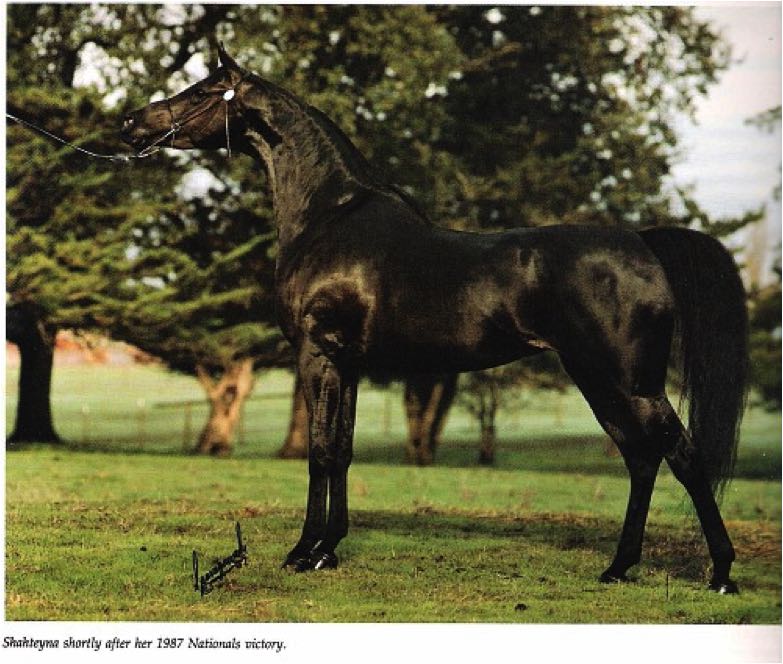 Shahteyna (Bey Shah+ x TW Forteyna by Fortel).
Pictured here shortly after winning
US National Champion Mare in 1987.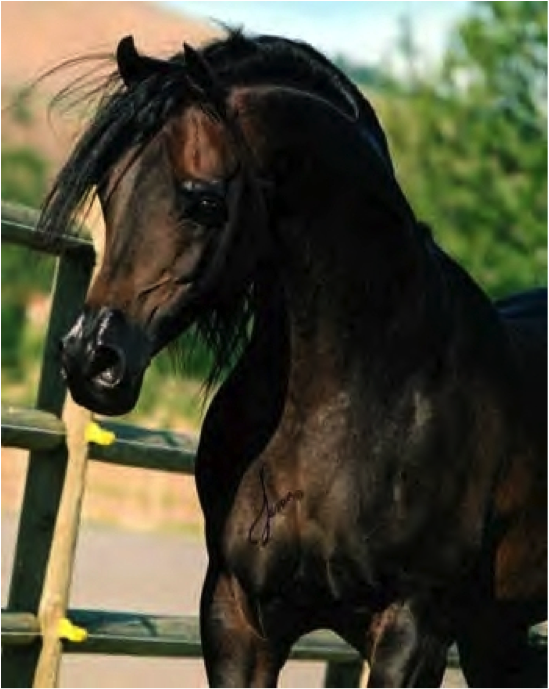 RSD Dark Victory (Bey Shah+ x Kamasi Sabaha+/ by Khemosabi).
To say Dark Victory is a genetic giant would be an understatement.
He made waves in both Brazil and the US
where he was crowned 1994 US National Champion Stallion.
He sired many champions and influential progeny.
Today, we still view his influence in horses such as RFI Farid.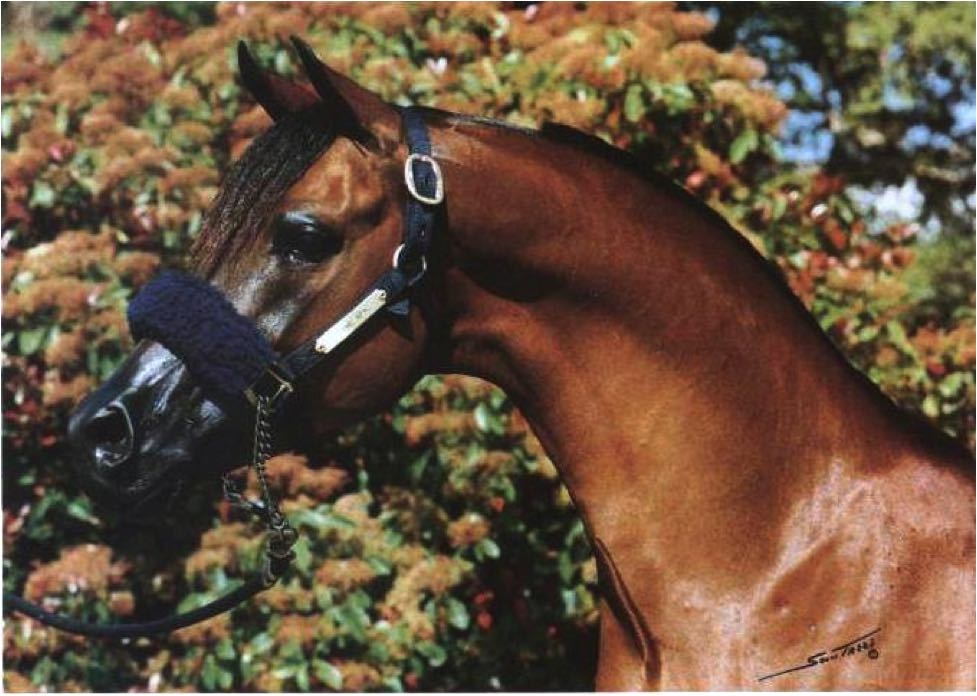 Fame VF+ (Bey Shah+ x Raffoleta-Rose by Raffon).
Perhaps regarded as the most popular of all Bey Shah+ sons,
we can thank Fame VF for horses such as
Little Liza Fame (Dam of Marwan Al Shaqab)
and the great Versace.
Fame VF+ not only sired multiple champions
but was not shy of the winners circle himself.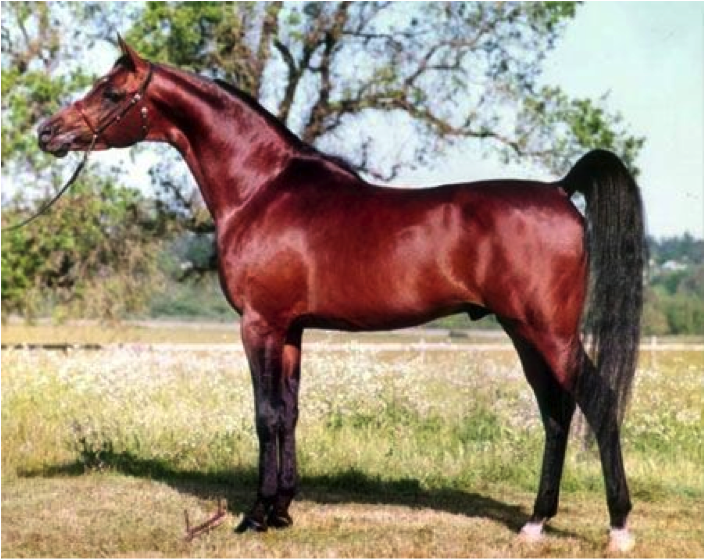 Bey Oro (Bey Shah+ x Faira by Raseyn Gezan).
Although Bey Oro had a limited show career due to injury,
it did not deter him from siring multiple champions
in both performance classes and endurance.

Descendants and relations of Bey Shah+ who are legends in their own right include: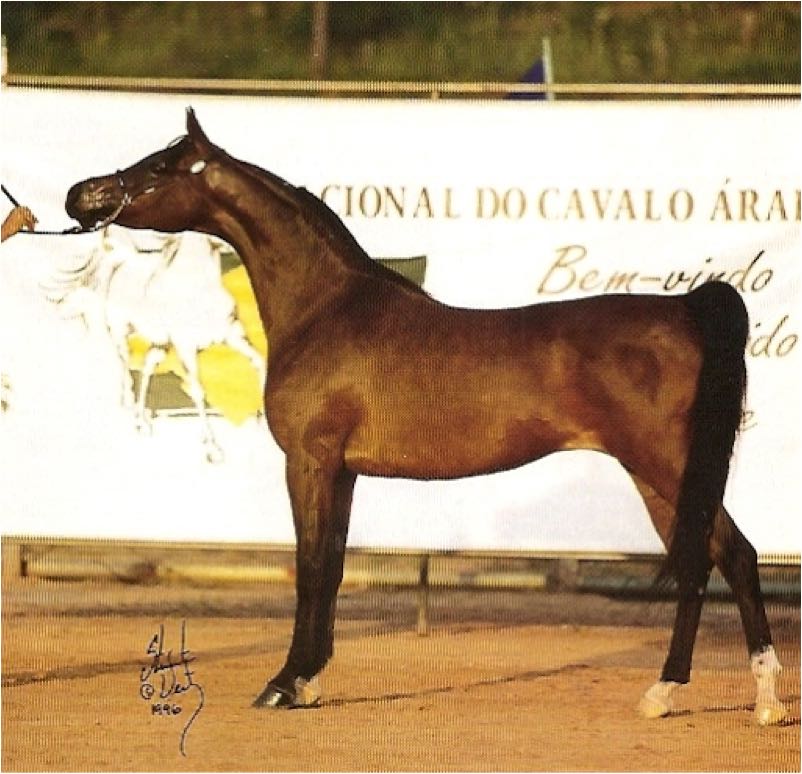 NV Ali Bey (Ali Jamaal x Mystical Bey by Bey Shah+),
a phenomenal mare, giving us horses such as
Nuzyr HCF, who is twice Brazilian National Champion
and a Sire of Significance.
She herself was 1996 Brazilian National Champion Mare.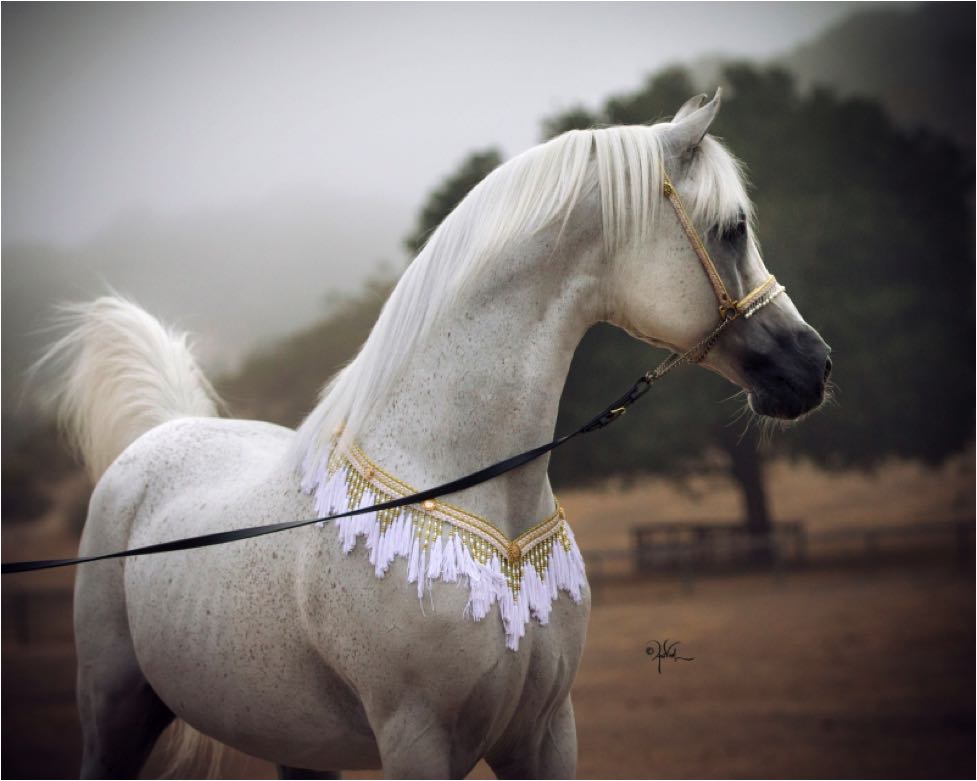 Audacious PS (Fame VF+ x HAL Flirtatious by HAL Gazal)
This 1994 charismatic stallion held multiple championships
as well as multiple hearts.
Eventually landing with Sheila Varian at Varian Arabians,
Audacious produced many exciting horses including
Art Dekko TT (x HC Amareea) and
US National Champion Stallion Tempezst (x Contezsa).
84 of Audacious' progeny have show records,
with 58 of these winning Championships.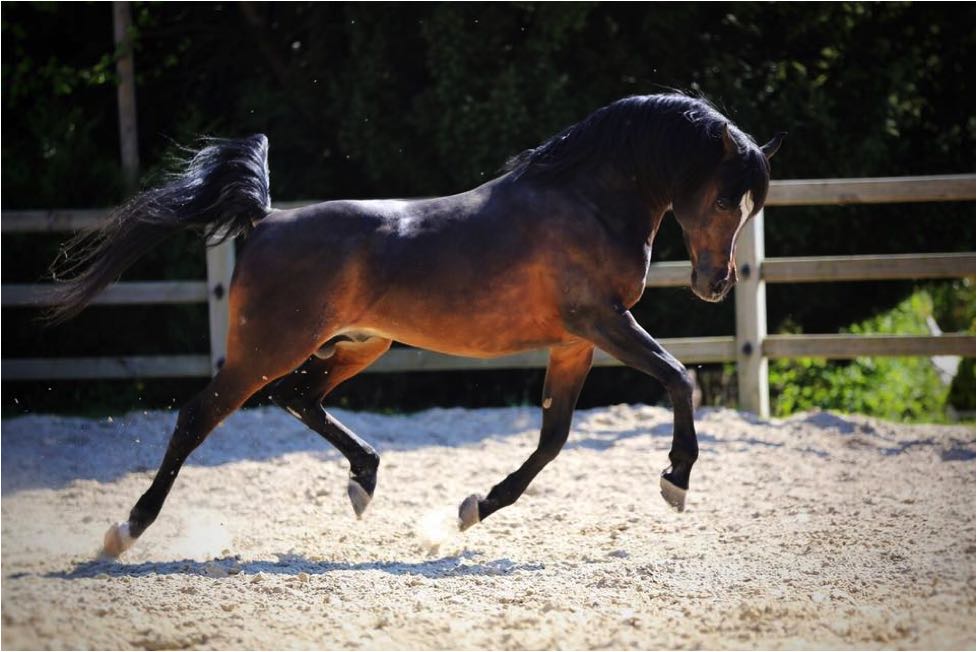 TF Afrikan Shah (Botswana x Rohara Shahblee by Bey Shah+),
bred and owned by Talaria Farms USA but residing in Europe,
TF Afrikhan Shah is popular in both temperament
and beauty by all who know him,
siring multiple show winners both undersaddle and in halter.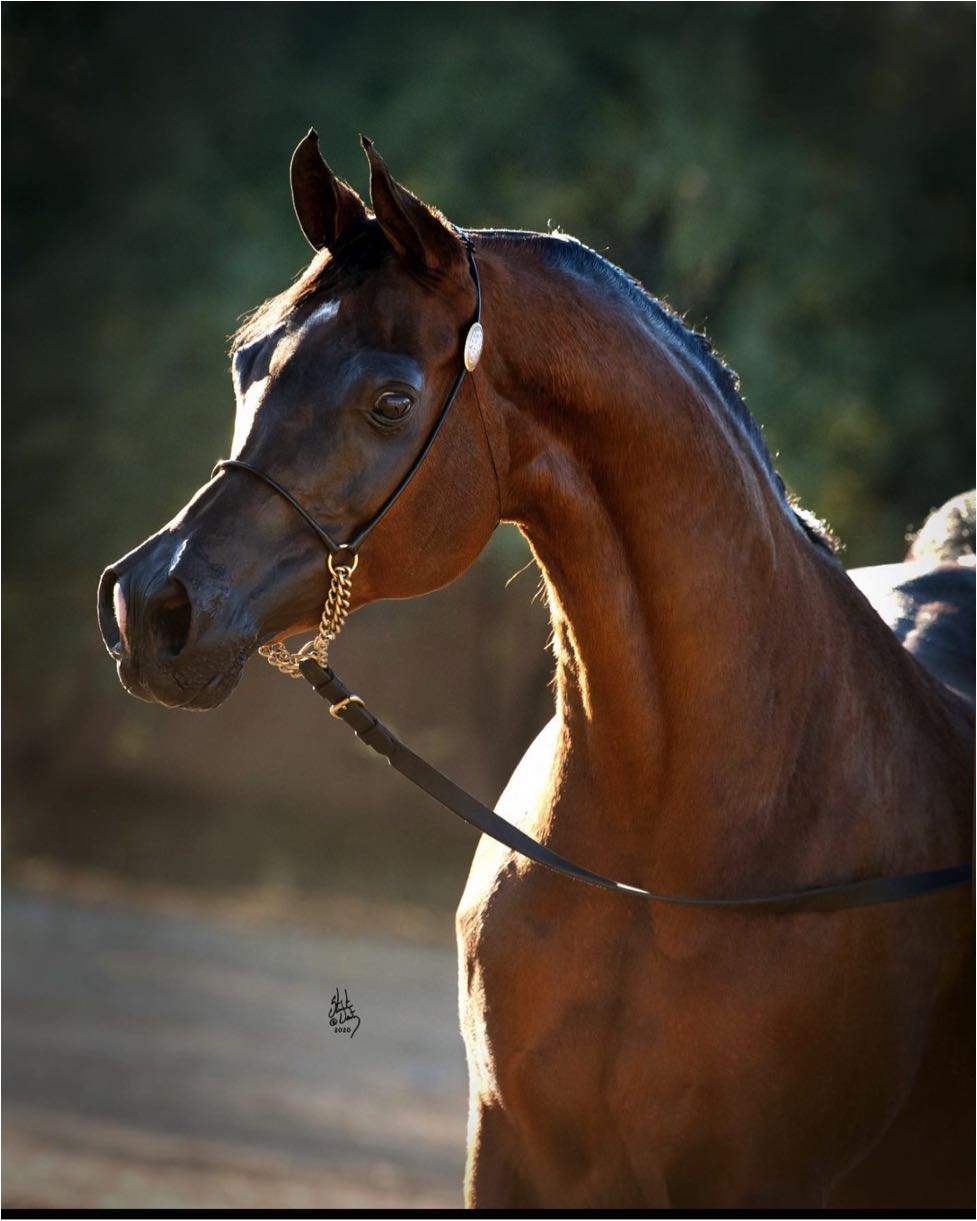 Pandoraah (Padron Psyche x Bint Bey Shah by Bey Shah+),
a 2005 multi champion mare,
granddaughter of the great Bey Shah+
it is clear to see why she holds many successes of her own.