Celebes , often accurately nicknamed "Little Giant", was one of the most valuable sons of Witraz , out of Canaria , a Trypolis daughter. Born in 1949 to Albigowa Stud in Poland, Celebes was small yet stocky, agile and full of athleticism. These attributes deemed an important find for the equestrian circus performers, and thus at 3 years old he was sold to the Julinek Circus.
At the time, this decision to allow him to leave was made due to harsh restrictive breeding practices imposed on 1950s Poland by communist control, which meant that only one stallion per sire line was allowed.

Celebes then spent 14 years entertaining crowds across the continent, alongside other Witraz sons
(including Nureddin , sire of the great *Aladdinn .)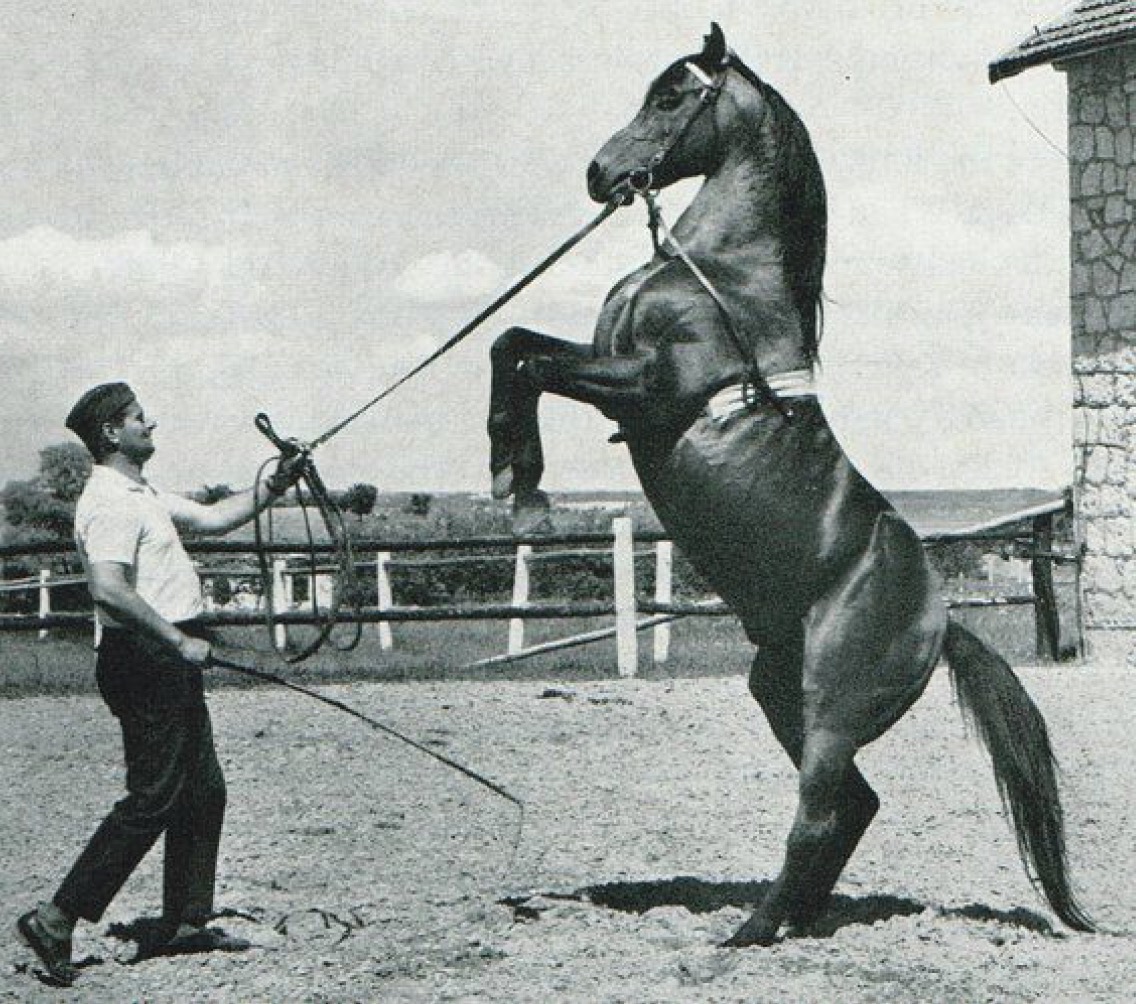 Celebes
and a 'circus trick'.
As time went by, Julinek Circus sought to find younger horses to train for their circus. The Ministry of Culture, who managed the circus, did not wish to sell the horses to private homes and instead insisted that they were to be slaughtered. By this point in time Poland had sold off almost all of their Witraz sons and were at great risk of losing the Witraz influence from their historical breeding program.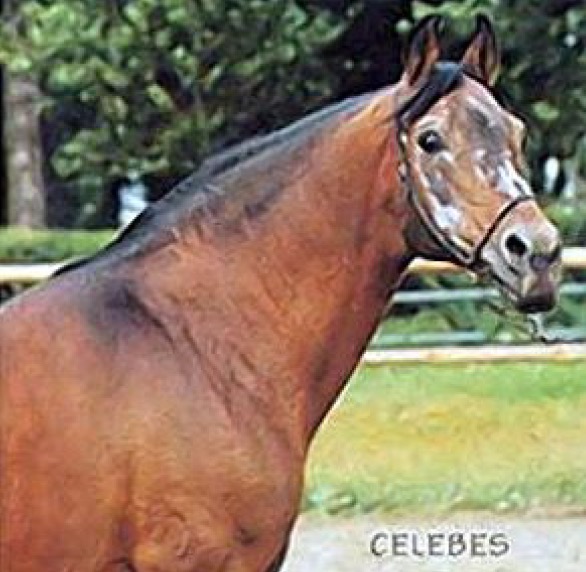 Luckily, as fate would have it, Michalow Director, Ignacy Jaworowski, stepped in to rescue Celebes, and take him back to Poland to reintroduce that sought after Witraz blood.
Celebes
first foals were born at Michalow when he was 19 years of age. He stood at Michalow for just one year, from 1967-1968, thereafter he moved to Janow Podlaski. At Janow Podlaski, he became chief sire until his death.
Passing on his great strength and substance,
Celebes
offspring were well known for their soundness, charisma and hallmark arabian beauty. Amongst the 90 foals he sired, 46 of those were fillies, with multiple offspring being exported excitedly to the US.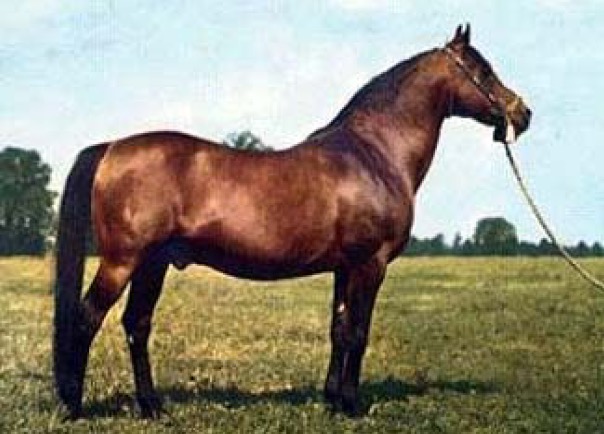 Some of his most popular progeny include:*Algomej
(out of
Algonkina
) who was raced and shown successfully in Poland and Sweden prior to his US export, as well as siring
*Deficyt
(out of
*Dewiza
) who sold for $603,000 in the 1983 Janow Silent Sale.
*Algomej
is known to be the last son of
Celebes
and the last offspring of foundation mare
Algonkina.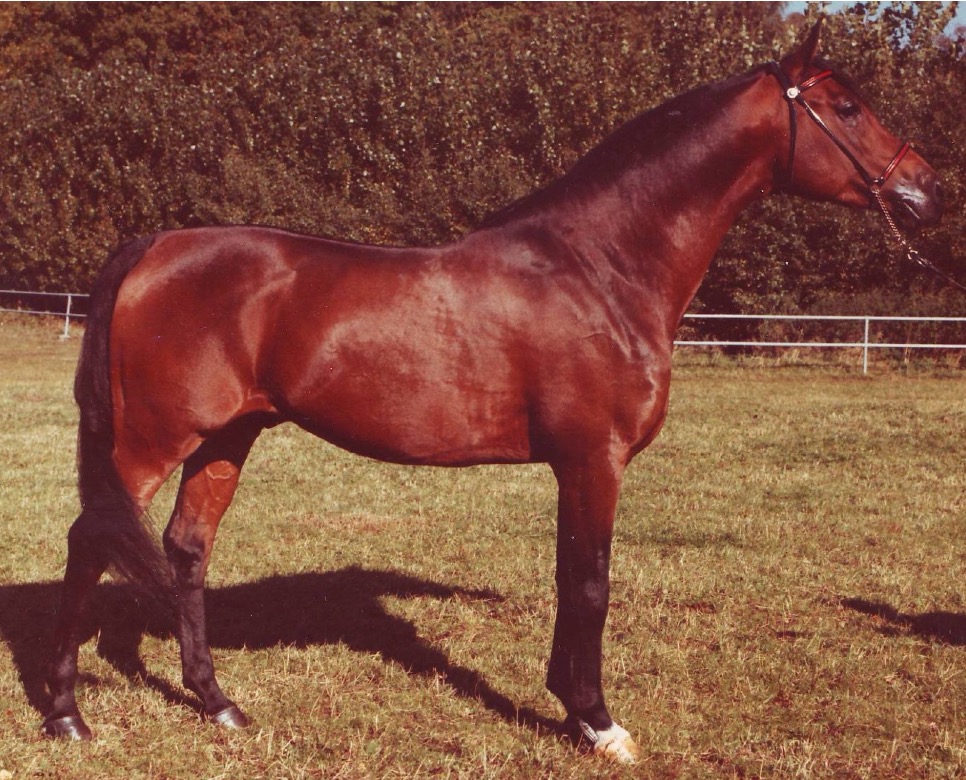 *Algomej (Celebes x Algonkina) in Sweden, prior to his export to the US.



His full sisters, *Algorada, Algeria (Polish National Champion mare) and *Alpaga .
As well as Etiologia (out of Etna ), *Karabela (out of Kasta .) and *Elimar (out of Eliza )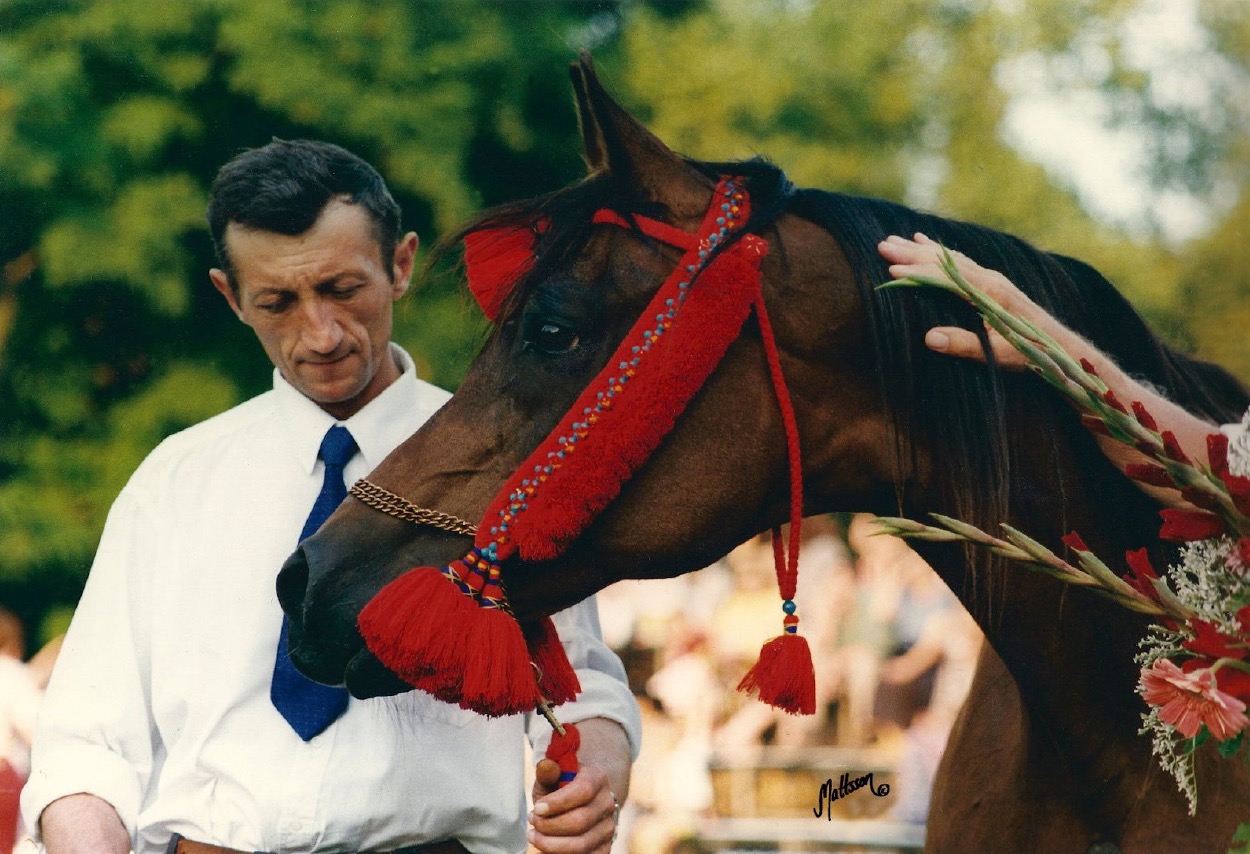 Algeria (Celebes x Algonkina) in 1995


Each of Celebes' progeny held a unique and special attribute which certainly attests to his brilliant bloodlines and breeders, the Witraz bloodlines have influenced many modern day horses.

This great entertainer, the "little giant", not only put a smile on the face of many people, he has also left us a great legacy.